Da cover!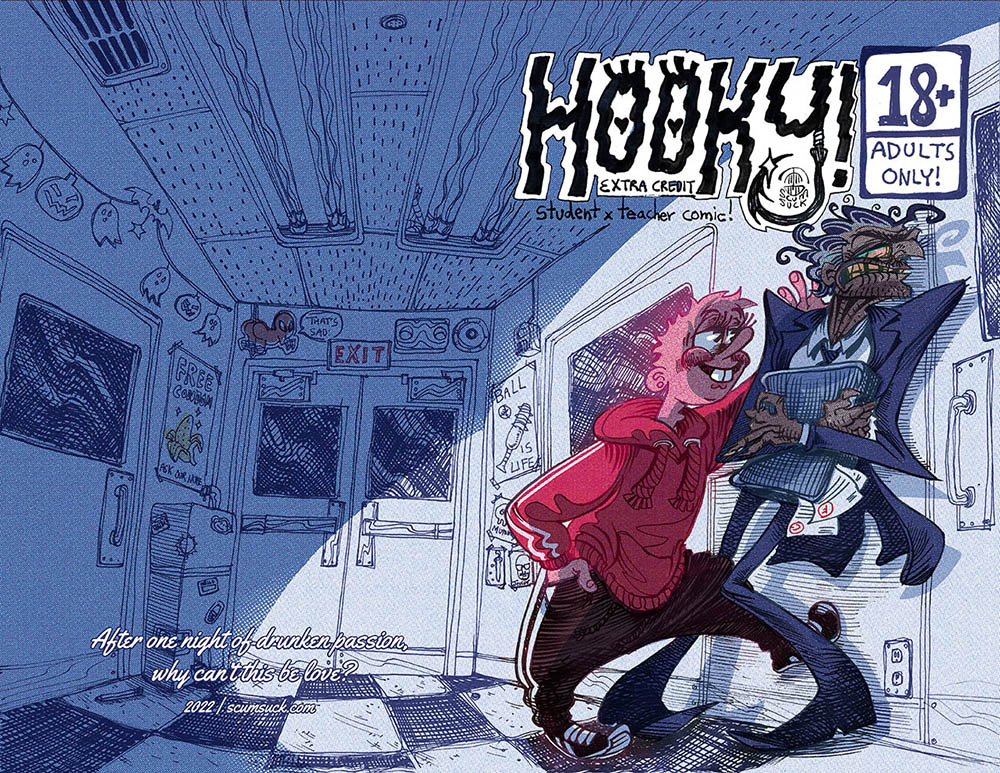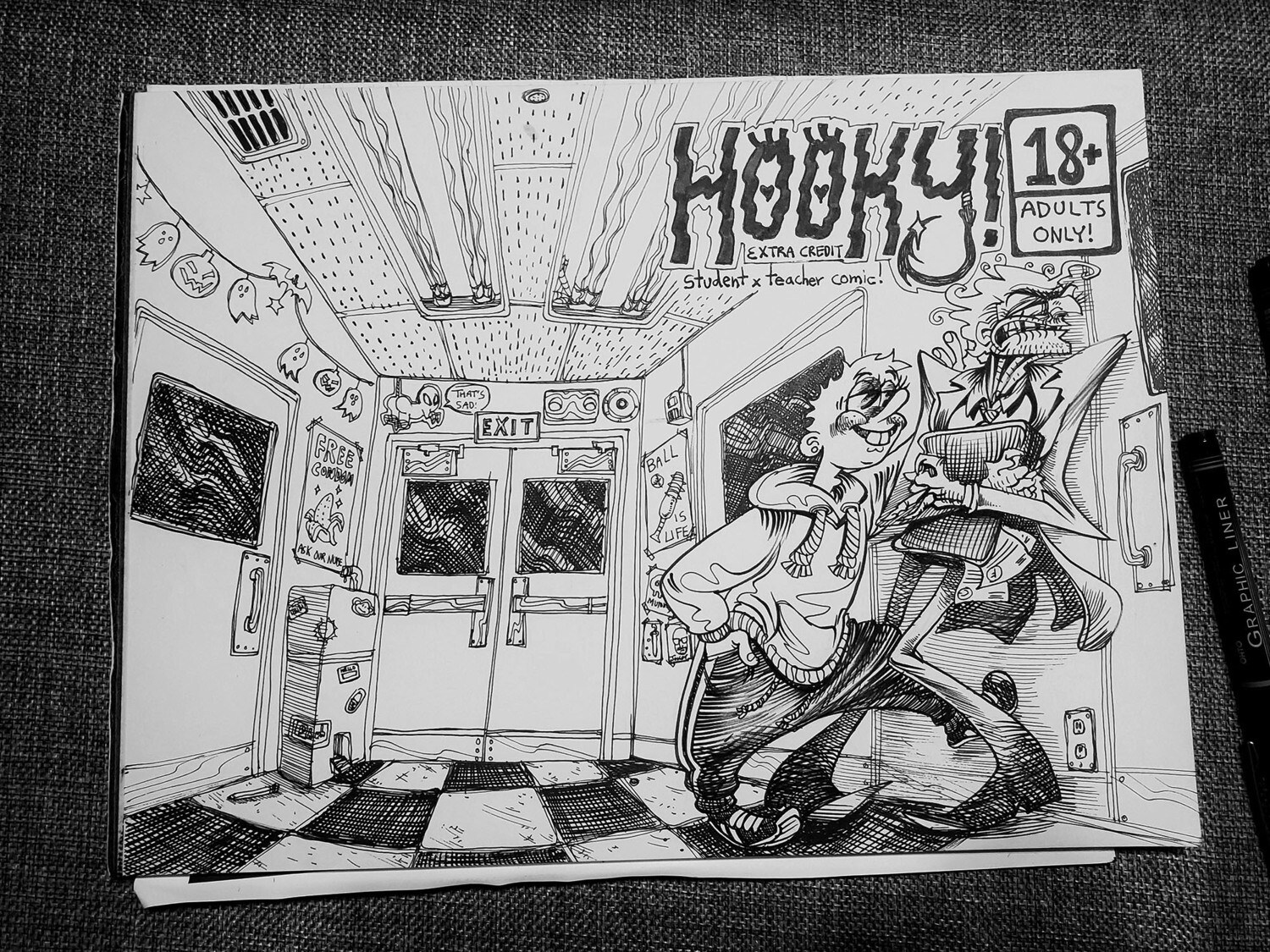 The cover was drawn with my usual sketch, inks, and digital coloring pipeline. Is the perspective wonky cuz I didn't use a ruler? YES! And I like it that way! In fact, I'd like to warp my perspective even more in the future... coulda made the door 5000 ft away!
Here's the process for the drawing:
I always knew I wanted a kabedon (pushing against wall) pose, as tribute the doujinshi that inspired this book. It's stereotypically the masculine, dominant one who pushes the girly uke against the wall. So I wanted to let everyone know what's up in this story, where the tiny shitty guy is pushing a much taller and mature dude. Emphasis on PUSHING and pushiness! Halloween accessories decorate the hallway of lockers, cuz it's Halloween in the story though it's not plot-important.
And the main color is blue, for Basile to fade into as befits his character. While the secondary color of red pops out like a lil red baboon butt on Ollie's face, interrupting the melancholy. Ollie is disruptive to Basile's formulated life! It needs to be shown!
The book is now titled "HOOKY!"", and the working title "Extra Credit" was used when I was drawing the first two chapters. "Extra Credit" is now the subtitle, should anyone try to find it on my site but only knows the old name. Why Hooky? Cuz I learned the word from the Spongebob episode where they're getting hooked up the ass, it's school themed for the student/teacher dynamic, and this book is very much like a rated-R cartoon episode.
I have a lot of fun drawing the titles for my comics, rather than using typesets. I like to do special things that're special for each story. Like the "o"'s in HOOKY being little heart eyes with eyelashes :3c or the "Y" being a hook.
There's also that lil' blurb on the back. "After one night of drunken passion, why can't this be love?". I love when doujin have taglines like that! And I love to insert Van Halen lyrics wherever I please. Hopefully it's a succinct enough summary of HOOKY's vibes for strangers!